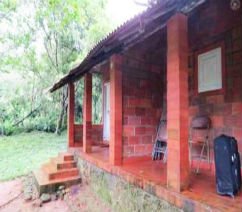 CISCILIA HERITAGE - NELLIAMPATHY - KERALA
Nelliyampathy, Nelliampathy
Cicilia ayurvedic heritage is situated at Nelliyampathi spread over 72 acres with an exotic herbal garden. We believe in paying attention to the finest details to make your stay a truly memorable one...
GREEN LAND FARM HOUSES - NELLIAMPATHY - KERALA
Nelliyampathy, Nelliampathy
Greenland Resort is situated in Nelliyampathy. Nelliyampathy is located on the high ranges of the Western Ghats and offers a stunning view of the Sholayar Pass. It is situated at a height of 467 m to ..